Accelerate Your Design Flow with
Karma UI Kit
Embrace the perfect solution for your next project with Karma UI Kit. It features 1,200+ versatile design components and will streamline your creative process, ensuring exceptional results and an efficient workflow.

Unparalleled versatility for your design projects
Experience the power of Karma UI Kit's features
Unlock your creative potential with the Karma UI Kit, designed to enhance your workflow with its extensive features. Experience the perfect balance of flexibility and structure tailored to elevate your design projects.
Versatile Components
Choose from a vast collection of components, each with multiple variants, to ensure the perfect fit for your unique design vision.
Adaptive Design
Craft stunning designs that adapt seamlessly to various devices and screen sizes, providing an optimal viewing experience for your audience.
Consistent Styling
Maintain consistency throughout your projects with predefined global styles, making it easy to apply and update colors, fonts, and other design elements.
Mobile Optimization
Design captivating mobile experiences, as Karma UI Kit is optimized for mobile screen sizes, ensuring your designs look flawless on any device.
Diverse Layouts
Explore the diverse range of pre-built layouts available, offering you endless possibilities to create engaging and functional web and app designs.
Clear Organization
Navigate your design projects with ease, thanks to Karma UI Kit's clear, well-structured organization, simplifying the process of locating and implementing design components.
Karma UI Kit provides a versatile and organized collection of
1,200+ design components
How it Works?
All components are made with the design system and you can customize it as you wish.
Consistent and cohesive design experience
Harness the Power of Karma's Design System
Karma UI Kit's design system offers a unified and harmonious approach to web and app design, ensuring that every component and layout adheres to a consistent style guide, for a professional and visually appealing result.
Browse Library Now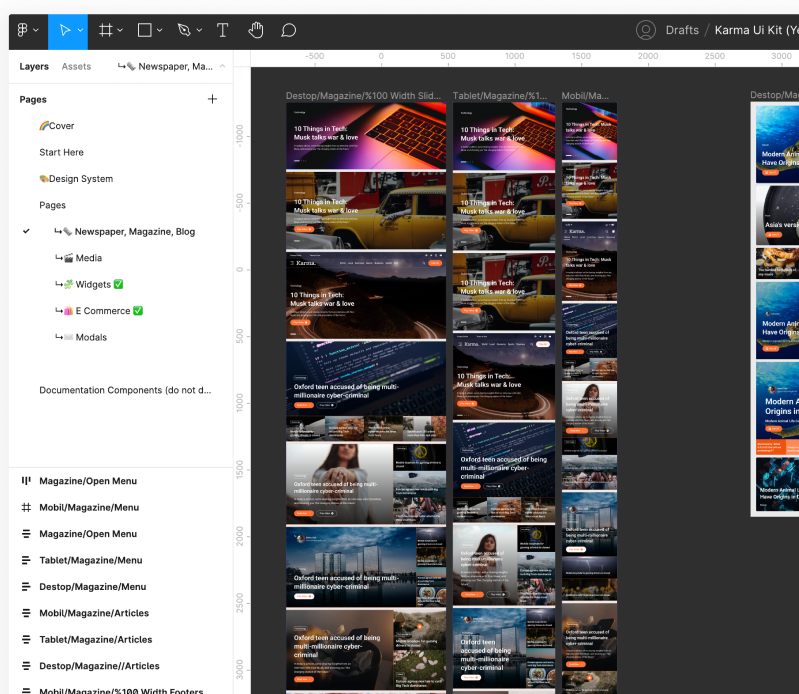 Tailor-made designs for your unique vision
Customize with Ease: Flexible Components
Karma UI Kit's easily customizable components allow you to adapt and modify elements to suit your specific needs, enabling you to create unique and personalized web and app designs that truly stand out.
Browse Library Now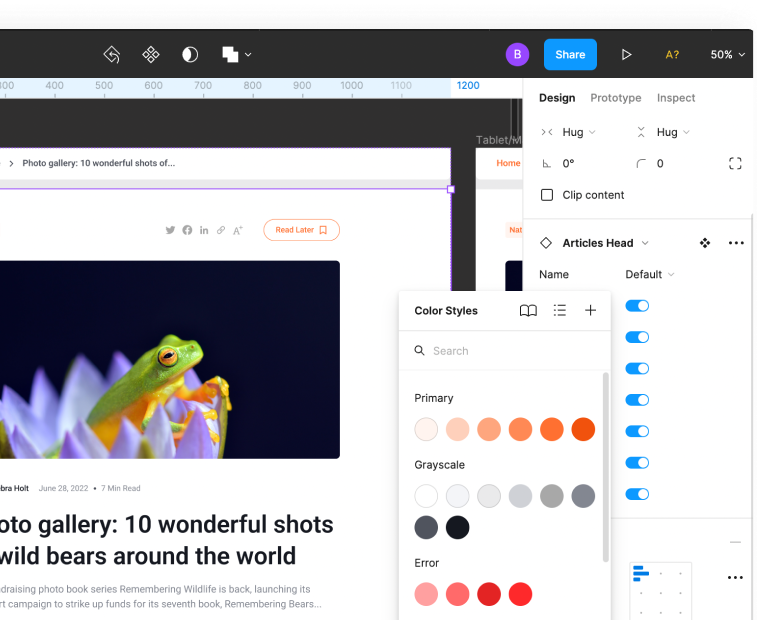 Adaptive design for optimal user experience
Responsiveness at the Core of Karma UI Kit
With responsiveness built-in, Karma UI Kit ensures your designs look stunning and function seamlessly across various devices and screen sizes, providing a smooth and enjoyable experience for your audience.
Buy Now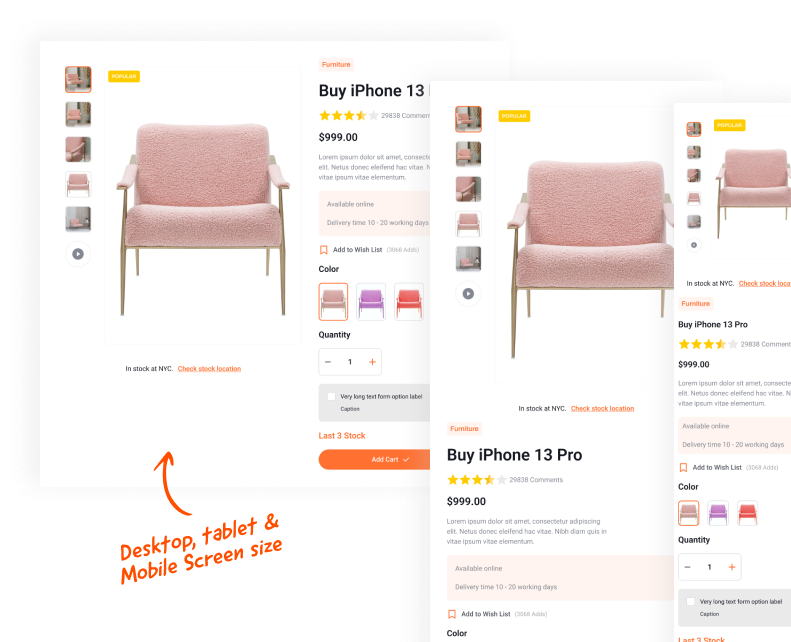 Karma UI Kit: Designed for All Screens
Experience the versatility of Karma UI Kit, optimized for Desktop, Tablet, and Mobile screen sizes, ensuring your designs shine and function seamlessly across all devices, delivering a smooth and engaging user experience.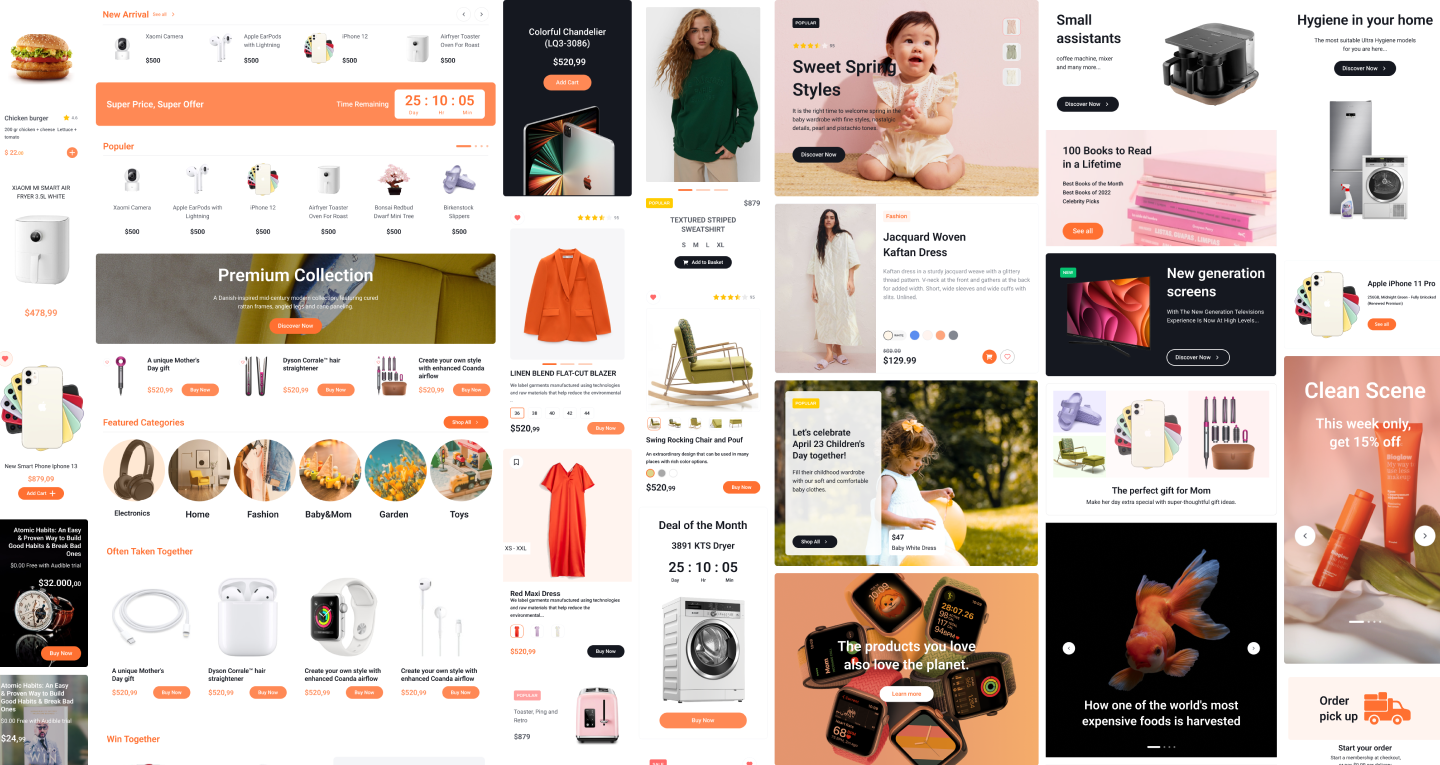 Happy Creators
Explore how Karma Wireframe Kit has become an essential tool for designers, streamlining their workflows and elevating their design capabilities.
"Fantastic work"
Karma is based on hundreds of observed best practices, so you don't have to worry about customer experience.

Tolga Şahin
Sr. Ux Designer
"Huge library"
The best component-rich UI library I've ever used! It's incredible how many options it delivers.

Yucel Faruk Sahan
Maker of Landing Page FYI
"I love it"
Burcu is a great designer and did fantastic work again.

Mustafa Fırat
Sr. Ux Designer
"A comprehensive design work!"
Karma Wireframe Kit works in harmony with Figma's most creator-friendly features, providing excellent flexibility to designers.

Fatih Güner
Maker of Flow Wireframe Kit
Select the Perfect Option for Your Design Needs
Find the ideal pricing option tailored to your design requirements. Whether you need wireframe, UI resources, or both, Karma has you covered. Take advantage of our affordable pricing and enhance your design projects with Karma.
Karma UI Kit
1,200+ Customizable UI Components
Efficient Workflow & Responsive Design
Comprehensive Style Guide & Organized Layers
Figma-Optimized & Regular Updates
Detailed Documentation & Premium Support
Versatile Usage Across Industries
Get the UI Kit
Karma Wireframe Kit
1,000+ Wireframe Design Blocks
Time-Saving Pre-built Components
Fully Customizable & Organized Structure
Figma-Friendly & Responsive Layouts
Comprehensive Library & Easy Prototyping
Free Updates & Premium Support
Get the Wireframe Kit
Best Price
Karma Bundle: Wireframe + UI Kit
All Features of Karma Wireframe Kit
All Features of Karma UI Kit
Complete Design Toolkit for Web & UI Projects
Seamless Integration & Consistency
Save $19 by Purchasing the Bundle
One-Time Payment & Lifetime Access
Get the Bundle
Designers Also Love: Karma Wireframe Kit
Meet the Perfect Companion: Karma Wireframe Kit
Take your design projects to new heights with Karma Wireframe Kit, a comprehensive library of 1,000+ design blocks designed to work seamlessly with your UI creations.
Explore Karma Wireframe Kit Now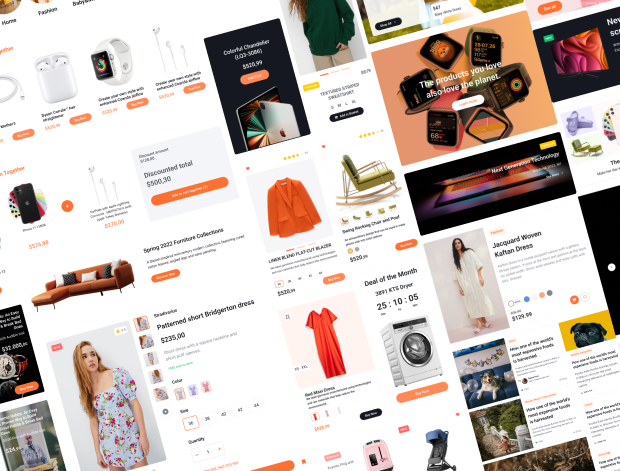 © 2023 Saparda Inc. | All rights reserved
Other Products